---
QURANICA - International Journal of Quranic Research
(ISSN 2289-5396 | eISSN 2590-4167)
---
QURANICA - International Journal of Quranic Research (ISSN 2289-5396 | eISSN 2590-4167) is an international trilingual (Arabic, English & Malay) peer-reviewed bi-annual journal published by Centre of Quranic Research (CQR), University of Malaya. It reflects on the full range of current scholarly works on Qur'anic Studies. All submitted manuscripts undergo an initial screening by an editor and then a rigorous peer-review, and finally an editorial scrutiny.
---
All papers published in this journal were obtained from original research papers, which have not been submitted for publication elsewhere, dealing with all aspects of Al-Quran & Islamic research area, as well as other specializations that are related with Quranic research such as computing and sciences/technology. All manuscript types are peer-reviewed prior to publication. Manuscripts must be submitted either in English, Malay or Arabic language irrespective of the native language of the author(s).
---
All manuscripts are accepted for review subject to the author's written undertaking that they have not been and will not be published elsewhere in any format, and that there are no ethical concerns with the contents or data collection. The authors warrant that the information submitted is not redundant and respects general guidelines of ethics in publishing. All papers are evaluated by at least two referees, who are known scholars in their fields worldwide.
---
Currently, articles published by QURANICA are managed through an electronic journal management system hosted by Open Journal System (OJS). For more information, please click HERE (OJS).
---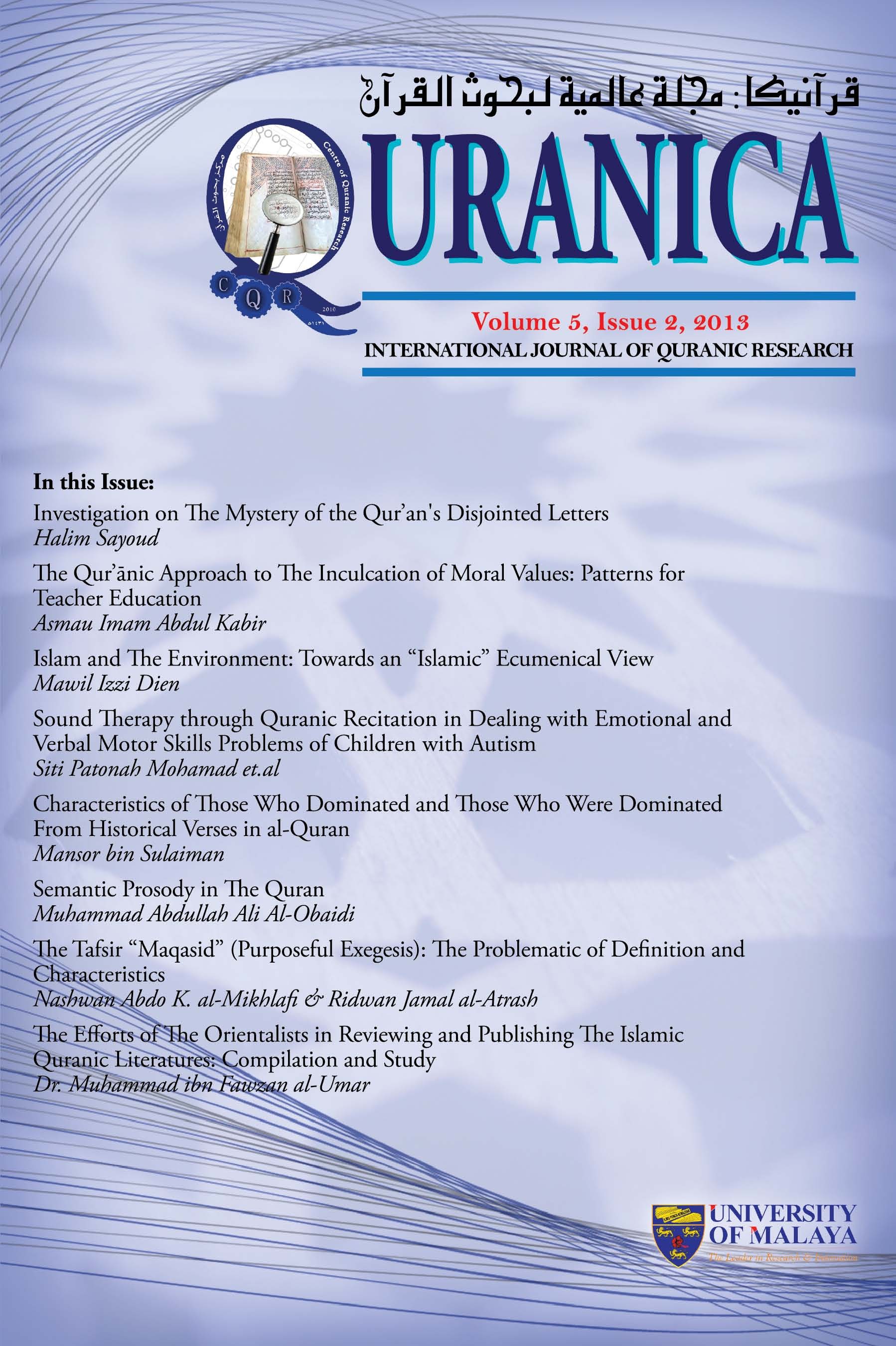 Sample Issue Frontpage